Welcome to Kitchen Keepsake PINSPIRATION CHALLENGE! Each month we post n beautiful image at the Kitchen Forum hoping inspire our members. Here is March Challenge:
Here is the image I choose this month. The challenge is to do a BLACK AND WHITE layout with a dash of color. Good news? YOU CHOOSE your favorite color to use in your B&W layout!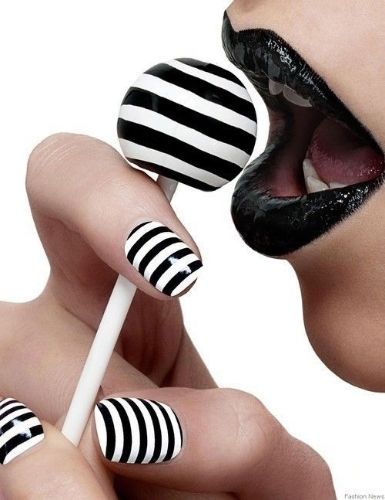 Here is my example: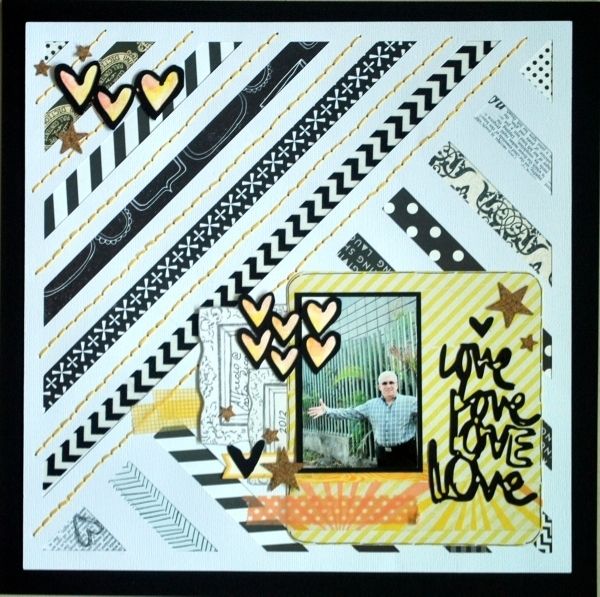 I used a black card stock as my background. I cutted the stripes on white card stock with my Silhouette Cameo. Also cutter the title and hearths in black card stock. I backed all the cutter stripes with black and white strips, from my paper scrap. I backed the little hearths with white card stock painted with Gelatos. I also hand embroidery some lines in yellow DMC thread. A few embellishments, wash tape and a photo from my hubby that I like a lot!